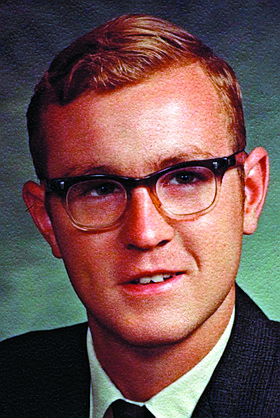 Michael Lloyd Lalack
December 7, 1951 - March 9, 2017
Michael Lloyd Lalack passed away on March 9 in Salem. He was born in Dallas, the son of William Charles Lalack Sr. and Betty Mae Jones Lalack on Dec. 7, 1951 — the 10th anniversary of Pearl Harbor.
The family lived in Dallas, then for several years at a farm on Gooseneck Road in Sheridan before returning to Dallas. Mike attended Morrison Grade School in Dallas, Willamina Grade School, LaCreole Junior High, and Dallas High School.
Mike married Karen Lynn Pegg in Dallas on Feb. 6, 1970.
Their daughter Jennifer Ann Lalack was born May 10, 1970, in Dallas.
Karen passed away on Jan. 21, 2011. Mike later married Elaine Mark on Dec. 16, 2015, in Salem.
Mike was a logger, and sometimes worked alongside his father. He was a log truck driver at the time of his retirement.
Mike participated in many logging shows. He enjoyed the woods, fishing, hunting and motorcycles. Mike also collected tools for the kitchen and enjoyed cooking.
Survivors include Mike's wife, Elaine Mark; mother, Betty Lalack, of Dallas; daughter Jennifer (Larry) Foster, of Dallas; granddaughters Kristina Foster, of Otis, and Kayla Foster, of Dallas; and siblings William Lalack Jr. (Cheryl), of Newport, Patti Lalack, of Portland, and Cindy (Michael) Hayes, of Salem.
A memorial gathering for Mike will be held on March 19, which was his father's birthday, at the Dallas Senior Center, 955 SE Jefferson St., from 2 to 4 p.m. Casual attire only, as Mike would have preferred.
Those who wish may honor Mike with a contribution to the Michael Lalack Memorial Fund in care of Bollman Funeral Home, who is caring for the family. To leave an online condolence for the family go to www.dallastribute.com.