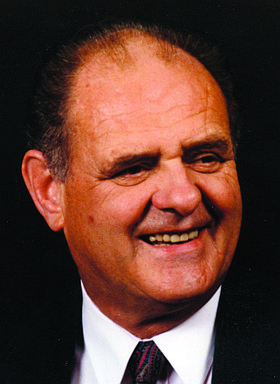 Orval Norman Aebi
December 18, 1927 - July 5, 2017
Orval Norman Aebi, 89, a resident of Dallas, died Wednesday, July 5, 2017, in the Salem Hospital.
He was born on Dec. 18, 1927, in Dallas, the son of Alvin and Clara Classen Aebi.
He was a Dallas High School graduate, class of 1945.
On Nov. 18, 1954, he married Dottie Beth Hevner in Dallas.
Shortly after they were married, he entered the Army and served during the Korean War.
He returned from the war to his life with heavy equipment and logging. He worked for himself, Warrenton Shingle, LaRo Lumber, Willamina Lumber, Siletz Trucking and Jock Dalton Rock.
He was considered a truck whisperer and could tell what the problem was by the sounds it was making.
He was known and respected for his excellence in heavy equipment and logging. Orval and Dottie moved to Kansas City in 2006, and returned to Dallas in 2013.
Orval was a member of the Salt Creek Baptist Church in Dallas and the Hope Fellowship Church in Kansas City.
He loved music, playing the coronet and singing. He directed the Salt Creek Church choir for many years and played coronet in the Dallas City Band, the Parkville Community Band and many church events. He loved his family, trucks and music.
He is survived by his wife Dottie, of Dallas; daughter Jackie (Wayne) Howden, of Salem; granddaughters Emily and Luda Howden; and brother Carroll Aebi, of Woodburn. He was preceded in death by a son, Steven N. Aebi, in 1980.
Viewing will be from 4 to 8 p.m. Friday, July 14, in the Dallas Mortuary Tribute Center.
A funeral service will begin at 11 a.m. Saturday, July 15, in the Salt Creek Baptist Church. Private interment will be in the Salt Creek Cemetery.
The Dallas Mortuary Tribute Center is caring for the family.
To leave a message of memory for the family please go to www.dallastribute.com.