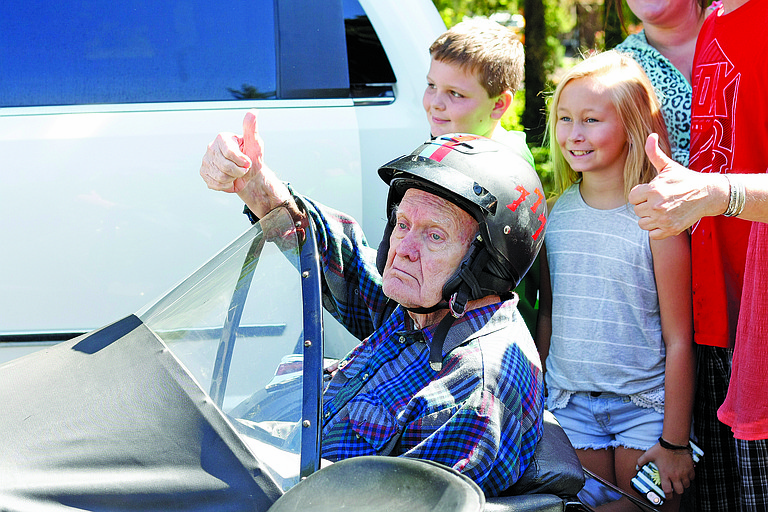 Wednesday, September 13, 2017
/lk
DALLAS – U.S. Navy veteran Bob Dunn grinned and said the best thing about serving in the military was "the girls."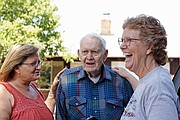 Dunn, 95, a former pilot, served during World War II and during the Korean War as an instructor.
He's humble when he talks about his flight feats during World War II, including staying in the air and landing after an enemy fighter broke the tail off his plane.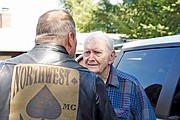 "He just chewed my tail off a little bit," he said. "I managed to hold onto the stick and fly it back."
He was based on the U.S.S Wasp, so flying back meant landing on the aircraft carrier – without the hook on the tail to slow the plane once it touches down. Dunn had to time it just right.
"It wasn't anything smart; it was just survival," he said. "You do anything you have to to stay alive, because man wasn't meant to fly. No feathers."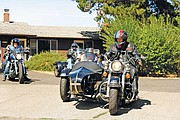 Saturday the former pilot was taken for a different kind of ride, one that has been on his bucket list: Traveling by motorcycle sidecar.
Independence resident Marv Olson, also a veteran, made one phone call to a motorcycle club after he heard of Dunn's wish and set up the trip, which took Dunn from Dallas to the coast.
Riders from Northwest Patriots Motorcycle Club and Bikers for Christ roared up into his driveway, taking Dunn by surprise.
A look of disbelief fell over his face when riders lined up to introduce themselves and thank him for his service. Tears filled his eyes for a moment.
By the time Sammy Manning, who joined the ride with her husband, stepped up to shake Dunn's hand, the vet's sense of humor returned.
"I want to take this one home," Dunn said, with a chuckle.
Manning said: "No, we'll take you home."
"That's the best offer I've had all day," Dunn replied.
His entourage helped Dunn ease into the sidecar. Settling into the seat, he said: "There's no getting out of this."
Dunn joked with his pilot, asking if he could steer on the ride.
After taking photos with family and the riders, Dunn said quietly to his daughter, "He's not going to let me steer."
Moments later, the caravan headed down the street with Dunn waving to onlookers like the grand marshal of his own parade.