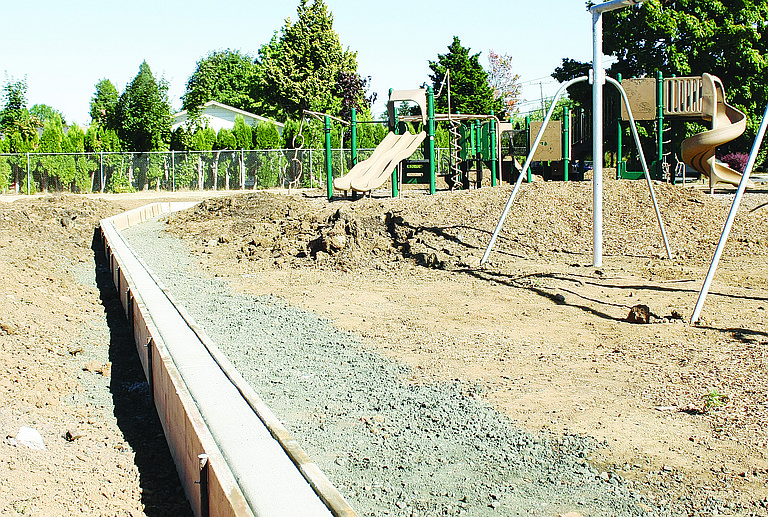 Wednesday, September 6, 2017
/lk
DALLAS — Renovations at Gala Park, at the corner of Uglow Avenue and Hankel Street, are back on track after weather and contractor delays postponed the project over the summer.
The city announced on Facebook and Twitter that work had resumed last week.
"Finally, some progress on Gala Park! Form boards are being placed for the concrete curbing. Thanks, everyone for your patience during this improvement project," the post read.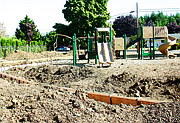 Parks Supervisor Eric Totten said once finished, it will have new play structures, including the installation of a swing set, climbing net and something called a "spinning supernova."

A new pavilion, built with donated labor, is also part of the plans.
New sprinklers were installed last week and bark will be placed this week to finish the playground.
"I would say in the next 15 days, we will be playing on the play equipment," Totten said Friday.
That would already be the case, but Mother Nature and a busy building season conspired against an earlier completion, Totten said.
"At the beginning of the season, it was way too wet," Totten said.
In spite of challenging a dry streak, Polk County is still more than 11 inches of precipitation ahead of average because of early rain and snow.
Then, a contractor who was slated to install pavers around the playground backed out of the project.
This summer has had more than enough work to go around, so it has been difficult to find contractors with time to add jobs or to complete them on schedule.

Totten said the city experienced delays on another park development, the new pickleball courts, for the same reason.
Work stoppage left the park with piles of dirt and temporary ditches dug for concrete pavers.
Soon that will all be gone, Totten said. Last week, the city hired another contractor to complete concrete work around the playground.
"We actually poured concrete this morning," he said on Friday.