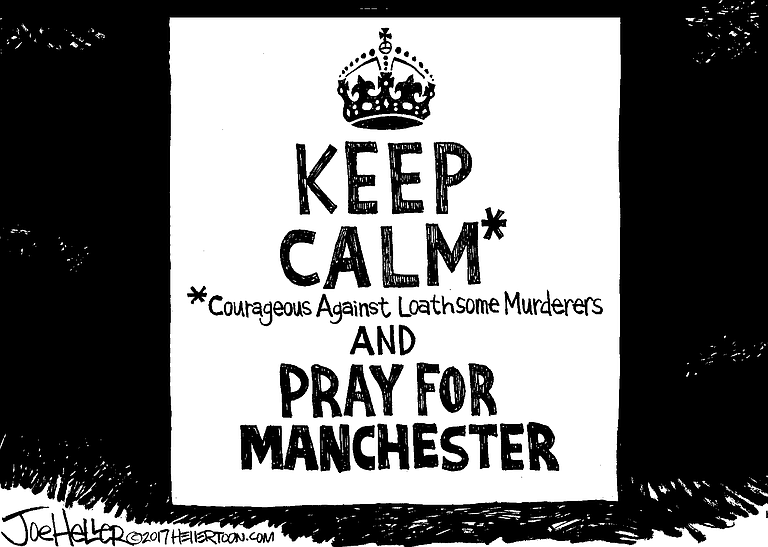 Wednesday, May 31, 2017
/lk
The annual Polk County Relay For Life 24-hour event is Saturday and Sunday, 10 a.m. to 10 a.m., at the Dallas High School track.
The event raises cancer awareness, as well as raising money to fight the disease through funding research and providing support to those battling cancer.
Relay does more than that. It brings together survivors and caregivers. It lets them know they're not alone in their suffering and in their trials.
Cancer does not discriminate. It does not care how old you are or how healthy you've lived your life. Sure, some life choices make cancer more likely to strike you, but sometimes you haven't done anything to deserve it. But cancer does not care.
In fact, we all know someone — if not now, you likely will — who has been affected by cancer in some way. They may not talk about it. They may not think it's a big deal.
Some survivors don't feel like cancer survivors because they didn't go through excruciating chemotherapy or lose their hair.
But the fact is: If you had cancer and live today, you are a survivor, and it's efforts such as Relay For Life that helped get you there by supporting getting tested and being aware of the signs of cancer.
Relay is open to everyone. Because it's a 24-hour event, you can literally stop by anytime and check it out. Visit with survivors. Listen to the stories about why people are crazy enough to set up in an open field for 24 hours in spite of heat or rain or wind and walk — and walk.
Polk County's event is one of the few remaining 24-hour events in the American Cancer Society's Relay for Life and has been named a heritage event because of it. We are proud to remain as a traditional Relay, because, cancer doesn't sleep, so neither do we. That means someone from each team is walking the track throughout the day and night. It is symbolic of how a cancer patient must battle even when no one else is around.
It's not all doom and gloom — quite the opposite. It's a celebration of those who have been affected by cancer and a remembrance of those we've lost. Most of the day, Relay for Life feels like a big party.
Come on down to DHS and walk a few laps with friends — you may be surprised by how many friends you have participating — bring a team some lunch or snacks, laugh, remember, celebrate.
We are grateful for the efforts of Tami Bookey-Kuhlmann, and are sad to see her step down as Relay chairwoman. We are eager to see who will pick up the baton and continue the 24-hour Relay for Life in Polk County.