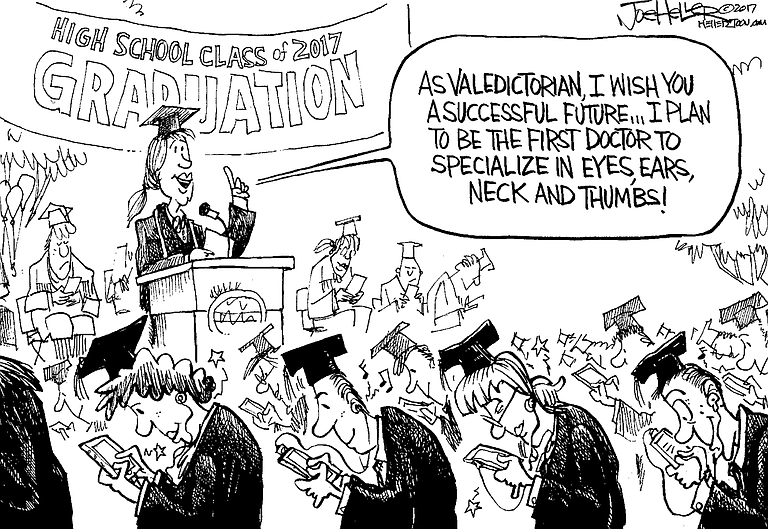 Wednesday, May 17, 2017
/lk
Saturday and Sunday, so many events will highlight our communities in Dallas, Independence and Monmouth that it may be tough to choose just one.
So why not pack in as much as you can?
Saturday hosts a slew of events in Monmouth and Independence, starting with the cleanup and beautification day based in Riverview Park. After volunteering to help clean up the riverbank or a park in Monmouth or Independence, stop by one of the farmers markets and pick up some fresh vegetables, fruits, or treat yourself to a baked good or massage.
At the Riverview Farmers Market, the Independence Downtown Association will be selling make-your-own flower baskets. IDA members will have everything you need to create your own basket — except the garden gloves. It's a fundraiser for IDA, which sponsors monthly summer Art in the Park activities, the annual Ghost Walk, the Christmas Light Parade and afterparty, as well as some new events coming up this fall, such as a murder-mystery dinner.
After grabbing a bite to eat for lunch at one of the downtown merchants, head to the Monmouth-Independence YMCA or Volunteer Hall and tour 24 businesses participating in the third annual Discover MI Town, sponsored and organized by the Monmouth-Independence Chamber of Commerce.
The weekend doesn't stop there. On Sunday afternoon, head to downtown Dallas, where business students from Oregon State University have teamed up with the Dallas Downtown Association to put on a Wine Down event.
Participants may check in at Pressed Coffee & Wine Bar or at a booth in front of the courthouse lawn. Those 21 and older will receive a keepsake wine glass to take to participating businesses, some of which will have wine tastings.
OSU students have brought Wine Down to Polk County before, but this will be the first time it is in Dallas. We are excited to see it come.
When it was in Monmouth and Independence, people discovered businesses — ones that had been there forever, but they just hadn't stopped in before — and met new people — outside of their regular group of friends.
The DDA has taken things a step beyond business tours and added local artists on display at some stops, too.
The afternoon promises to be an enjoyable one, with friends, neighbors, businesses, wine and art.
See stories throughout the paper for times and prices and more information about these events.