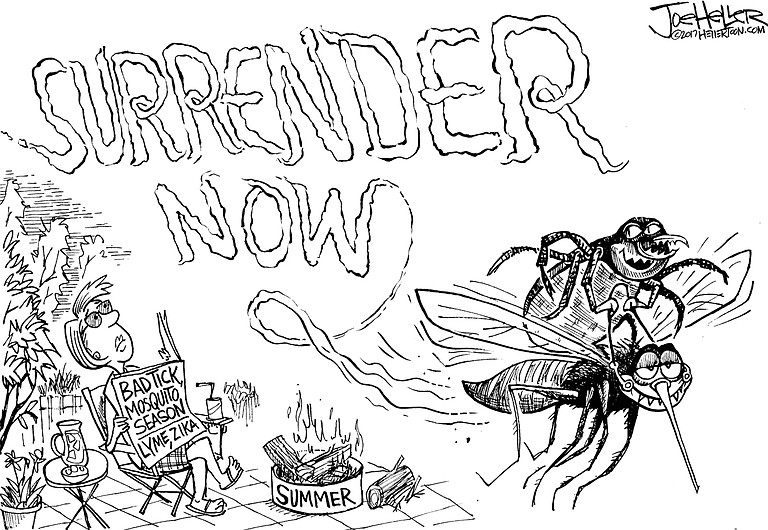 Wednesday, June 7, 2017
/lk
Polk County's Mental Health Court's first graduation had only two graduates, but it was one of the most hopeful of a season full of such events.
Not just for the two men who completed the program, Kelly Fields and Anthony Brown, or the eight others enrolled, but for all people who could get caught in a cycle of mental illness and the criminal justice system.
As Friday's keynote speaker Sen. Brian Boquist said, this is path forward. For Polk County, and other counties in the state that have similar programs, its new path — one that is overdue.
With a comprehensive solution to mental health care still being drafted or debated at the legislative level, local communities have to take matters into their own hands.
What Polk County has started is commendable.
Mental Health Court, or Friday Court — named after the day it's held each week — isn't easy, nor should it be.
It requires a strong commitment on behalf of the participants. They pay consequences for breaking rules, which can include spending time in jail.
In turn for making those strides to better their lives, participants work with a dedicated team that wants to see them succeed. That may not be something participants experienced not in the court system before — people who care deeply about them and their future.
Before this program started in 2016, the Polk County Jail ended up being a treatment center for those suffering with mental illness who also committed crimes. It wasn't equipped to serve that purpose.
With this program — and others in the county — jail workers are no longer asked to handle something they are not trained for.
And for participants, Friday Court represents hope.