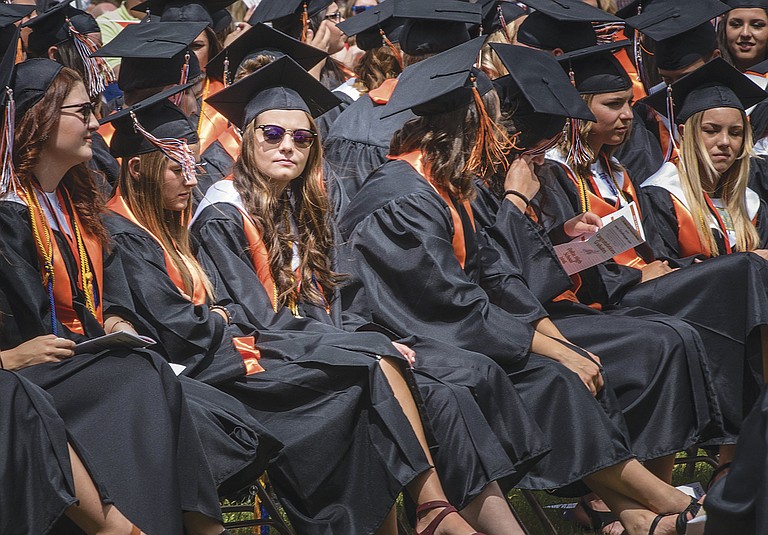 Wednesday, February 15, 2017
/lk
DALLAS — Dallas School District's graduation rate was on par with the state average, about 75 percent, and its five-year completer rate is five percentage points better than the average.
District officials are developing strategies to improve its four-year rates and get more students who don't complete on time to the finish line.
Of the 55 students who didn't complete requirements in four years, 22 have enrolled this year to earn their diploma.
"That is a testament to our Morrison program, that the students are willing to come back that fifth year and finish. It's a testament to even our high school program," said Steve Martinelli, the director of instructional services. "These students aren't afraid to come back and complete their fifth year as opposed to dropping out."
This year, the district and high school staff will begin the process of contacting students who fall short earlier to encourage them to stay on to earn their diploma.
"The idea is if we can catch them now instead of waiting until the beginning of next year, maybe we can get them going again sooner before they get further behind," Martinelli said. "It will be less of a job for us in the fall."
Martinelli said there's a 20 percent gap between the graduation rates of students who are considered economically disadvantaged — determined by whether students qualify for free or reduced-priced lunches — and those who are not. Economically disadvantaged students graduated on time at 64 percent, while students not in that category graduated at 84 percent.
He said the district will research ways to identify and provide help to those students. Next year the district is beginning the AVID (Advancement Via Individual Determination) program, which uses teaching strategies and elective classes to prepare students for college or careers after high school.
He added the district needs to focus on continued outreach to students at risk of falling through the cracks.
"Last year, (Superintendent) Michelle (Johnstone) and I actually drove around a little bit … and she would knock on doors and leave her card saying, 'We want you in school; why aren't you here?" Martinelli said. "If our mission is every student earns a meaningful diploma, then it's pretty important that we are out there banging on doors and showing that we serious about our mission."