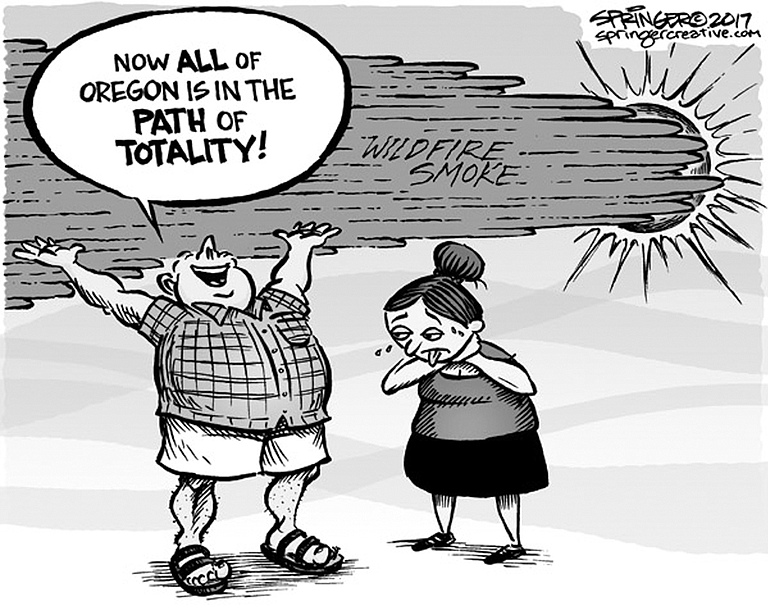 Wednesday, August 9, 2017
/lk
Even with a forecast of showers for early next week, it's still hot and dry out there.
We've seen fires started by cars driving on fields — and this week, a car that broke down on the side of the road started a five-acre field fire. It wasn't even on the grass — that shows you how high the fire danger really is.
Residents of Polk County are familiar with fire danger — hot and dry conditions mean running field equipment and home lawn mowers in the morning when possible, being responsible with barbecues and cigarettes (does anyone smoke anymore?).
But in less than two weeks, we will see a surge of out-of-towners, some from around the world, who will not understand why they can't have a barbecue in the camping spot they've paid $500 a night for in the middle of a farmer's field. They may think they're not doing any harm by driving around the grass looking for the perfect viewing spot or making s'mores around a campfire.
It will be up to us to help educate them and spread the message of safety when it comes to fire danger during the Great American Eclipse.
We hope people will be responsible next week, for themselves and their visitors. Let's make this eclipse a good memory, rather than a fiery one.