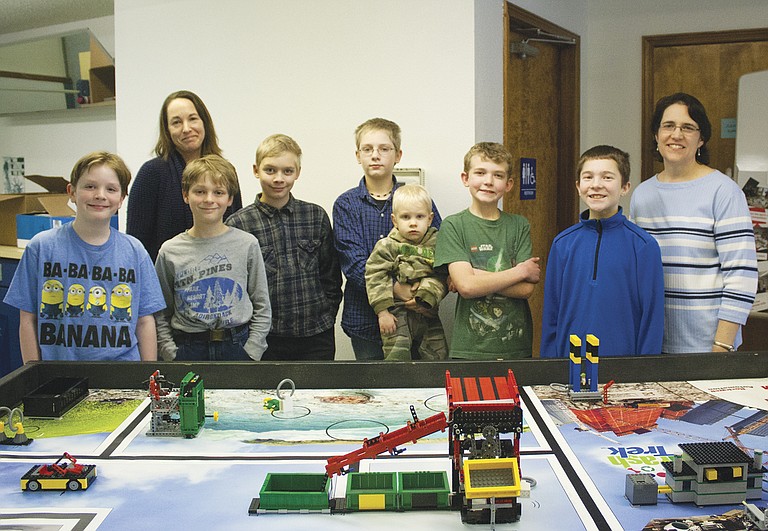 Wednesday, March 23, 2016
/lk
DALLAS — Paper or plastic?
A Dallas-based 4-H robotics club, Dallas Xtreme Team, wants people to consider their choice carefully — or better yet, BYOB (bring your own bag).
The First Lego League team has been toiling away on it robots, but chose not to compete in tournaments. Instead, they have been focusing on the research project each team is required to select and complete.
Plastic Bag Survey questions:
Are you concerned about the environmental hazards of using plastic bags in today's world?
Yes, No or Other
When you shop, do you primarily use:
Paper, plastic, bring your own reusable bags or other
If the City of Dallas were to reduce the use of single-use plastic bags, would you be willing to pay 5 cents for each bag you received if you did not bring your own?
Yes, No or Other
Would you approve of a single-use plastic bag ban in the city of Dallas, similar to what the city of Corvallis adopted? This would not include restaurants, delis, pharmacies, etc.
Yes, No or Other
Of note: Those interested in taking the survey can email their responses to DallasXtremeTeam@... or mail them to Dallas Xtreme Team, 1693 James Howe Road, Dallas, OR 97338.
The 2015-16 First Lego League theme is "Trash Trek," asking teams to research and propose innovative solutions to deal with the world's trash.
The team members are boys ages 9 to 12, and they decided to take on plastic bags, and plastic garbage in general, as their project.
They were shocked by what they discovered: currents have created plastic-laden "garbage patches" in the ocean and fish and marine birds are eating the tiny particles, with consequences for those species and humans.
"On Midway Island there are these birds called albatross, and they are struggling to stay alive," said team member Micah Domes.
He said researchers have found the birds dead.
"Scientists, when they go and they cut open the dead birds, they find garbage sacks and (plastic) lids inside their stomach, and that's what kills them," Micah said.
Worse for the health of humans, the boys found that fish are eating tiny plastic pieces, possibly increasing their toxicity levels.
The answer, according to the team?
Of the three R's — reduce, recycle, reuse — they decided it is most effective to reduce.
To that end, the team would like to get the Dallas community's opinion on the question: Should Dallas ban plastic bags?
"Corvallis has a plastic bag ban," said team coach Korri Miller. "What would that mean for our community if we tried to affect a change like that?"
The team has created a four question survey to gauge public support for reducing the use of plastic bags in Dallas.
The survey asks if people would support a ban or require people to pay for use of all bags, paper or plastic. If the ban followed Corvallis' example, it would exclude bags used at pharmacies, restaurants or delis.
"I think that we should put a 5 cent (charge) on plastic and paper bags or offer cloth bags that are very reusable," said team member Nathen Clay.
"Or people could bring their own bags," team member Trey Darrington added.
The most important lesson for the boys — and they hope for others who look into their project — is that trash doesn't just disappear when you put it on the curb for weekly pick up.
Kim Conolly, assistant coach, said Dallas could be a regional leader on the issue.
"I think we can all act differently," she said. "I think communities around here could look at Dallas, and like Corvallis, we could set a powerful example for Salem or other communities."
"We have produced this trash and we need to be responsible to deal with it and reduce it."
To take the survey online, go here.