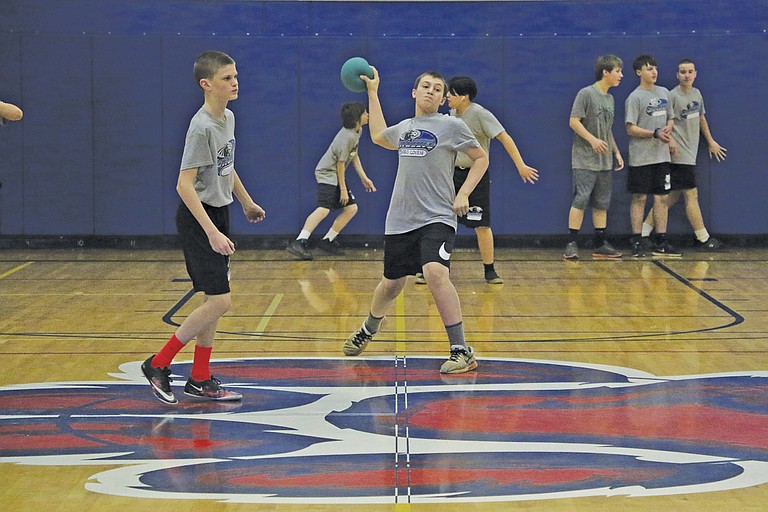 Wednesday, December 21, 2016
/lk
DALLAS — Teachers and administrators in Dallas School District must get creative to meet minimal physical education instruction time requirements starting next school year.
The state will require elementary school grades (kindergarten through fifth-grade) to spend 150 minutes per week in PE classes or other structured activities — not recess, which is non-structured play — per week. Middle School students (sixth- through eighth-grade) are required to have 225 minutes per week.
Steve Martinelli, the director of instructional services, said this year, students at Lyle Elementary School have one hour of PE per week; Oakdale Elementary students spend 72 minutes in PE; Whitworth Elementary students average 80 minutes per week; and LaCreole Middle School students fall just short of the requirement at 215 minutes.
"We can see we are short in all of the those, and we are aware of that. We've been aware of that for a couple years," Martinelli said during the Dec. 12 Dallas School Board meeting.
He said LaCreole's staff isn't worried about finding another 10 minutes per week, but elementary schools have a lot more work to do to achieve standards.
"We've been working this for more than a year and a half on systems to implement," Martinelli said.
Creativity may be the key as it would be difficult to squeeze into the schedules the necessary additional PE class time, Martinelli said.
"At Whitworth, our (fourth- and fifth-grade) P.E. teacher, his entire day is full five days a week. We can only get 80 minutes because there's 16 classrooms," he said. "We might be able to do 90 minutes per week. For him to teach 150 minutes per week, the only way we could do that is to double and triple up classes."
Martinelli said some ideas include using the school's once-a-week "team time" session as an opportunity to include more activity.
"There are ways to be creative," he said. "Maybe a morning warm-up session, which isn't a terrible thing for kids anyway."
He said there has been a suggestion that the legislature review the requirements in the context of cost for hiring more staff and facility limitations at some schools, but isn't sure that will happen.
While the minimum minutes are mandatory, there is flexibility in who can provide the instruction. Any activities during "team time" or in-class must be designed by a PE teacher, but can be led by other staff members.
"They are going to find a way," Martinelli said.