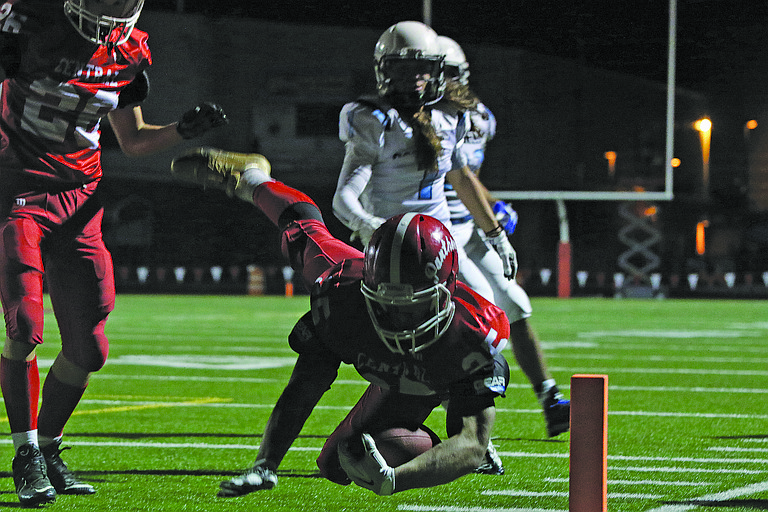 Wednesday, October 28, 2015
/lk
INDEPENDENCE — The Central Panthers are growing up at the right time.
Just weeks after losing back-to-back games by a combined four points, the Panthers defeated Corvallis 36-30 on Friday — a win that moved Central into a three-way tie for first place in the Mid-Willamette Conference and moved the Panthers (5-3 overall, 4-2 MWC) within a win of clinching a spot in the state playoffs.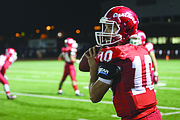 "I thought our players battled hard all night in what might arguably be the best team we've faced all year," Central coach Shane Hedrick said.
The Spartans had two drives in the Panthers' red zone in the fourth quarter, but an interception in the end zone and a fumble recovery on the 14-yard line helped Central hold off the Spartans.
A 28-yard pass from Mendazona to Jarrett Landers with 4:50 left in the game put the Panthers back on top for good.
Mendazona, a sophomore, ended the game with 254 passing yards and three touchdowns — a far cry from his first start, a 10-0 loss to Bend on Sept. 4 when he threw for 51 yards and two interceptions.

"I was very nervous (against Bend)," Mendazona said. "It didn't feel good after, but I stuck in there."
Mendazona has helped the Panthers' offense begin to click in recent weeks.
After being held to 13 or fewer points in three of its first four games, Central has scored at least 33 points in its last four contests.
"We have seen tremendous growth from Peter Mendazona," Hedrick said. "He has grown exponentially as a leader and play-maker."
During that four game stretch, Mendazona has thrown for 13 touchdowns. He has 16 total for the season.
"I'm more confident," Mendazona said. "I have the poise to stick in there and make good throws and good decisions."
The Panthers' win did more for the team than just clinch a playoff berth. After losing two games in the fourth quarter earlier this season, Central showed it knows what it takes to win a close game.
"Our players learned that good teams must make big plays in critical situations and that was apparent Friday," Hedrick said. "The defense created three turnovers in the fourth quarter. The offense capitalized on several key pass plays led by Peter Mendazona."
Central closes the regular season at Woodburn on Friday. The Bulldogs are winless on the season, but Hedrick said the Panthers aren't taking anything for granted.
"We see Woodburn as a team who has shown improvement from week to week," Hedrick said. "… Our team knows we cannot take a step backwards and therefore a letdown is not an option. We must take the needed steps to show improvement as we prepare for postseason play."